HMX Moderator Profile


Elliot Akama-Garren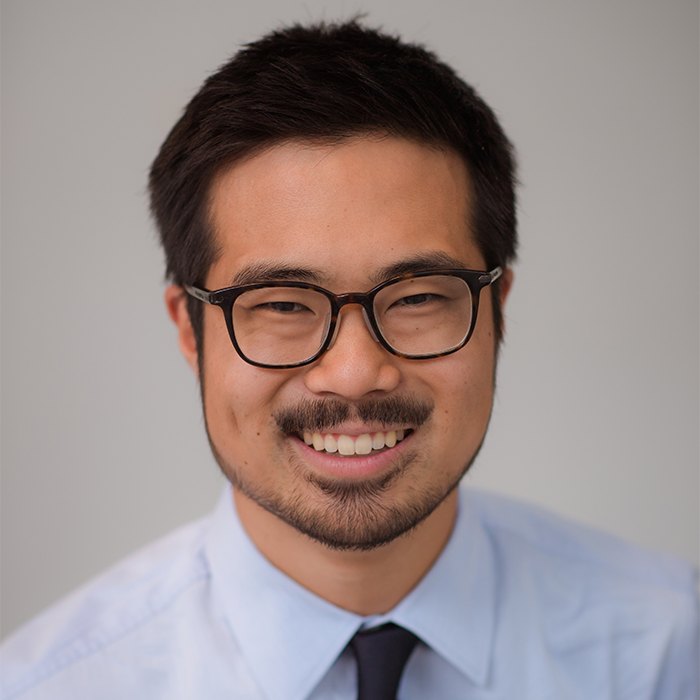 Elliot Akama-Garren began working as an HMX intern to gain a deeper understanding of key topics, but found the experience has offered more than he anticipated. He is continuing to help build students' knowledge through course moderation while progressing in the MD-PhD program at Harvard Medical School.
---
What made you decide to pursue an MD/PhD?
I went to MIT and studied biology, and that's when I started to seriously consider going to medical school. I was always interested in science, and had been doing scientific research since high school. At MIT I worked in a cancer immunology lab where I was modeling cancer and the immune system's response. In this lab there were several MD/PhDs who were doing their fellowships, and whom I asked if I could see what their average day in the Dana-Farber Cancer Institute looked like. Seeing how they were using insights gained in the lab to dictate how they practiced gave the research I was doing more meaning, and opened my eyes to [the fact that] it wasn't just intellectually interesting, but also had the potential to impact people.
Seeing how I could have a career that involved both aspects of doing science and using that science to make a difference in patients' lives was the main driving force in pursuing what I'm doing.
---
Do you know what you'd like to focus on in your career?
My PhD is in immunology and from a scientific standpoint I've always been interested in the immune system because it's such a powerful component of the human body. This is something I began to appreciate more over the course of my first years of medical school. Nearly every disease we studied had some relation to the immune system. I'd really like to pursue a career that involves the scientific training I'm doing now in immunology, which could be related to cancer but also many other diseases as well.
---
How have the HMX courses been useful for you?
HMX was helpful because I had taken time off after undergrad, so by the time I started medical school it had been two years since I had actually sat in a classroom and been taught basic science. I was apprehensive about how up to speed I was and how well I'd be able to pick up the material. Therefore I intentionally sought out HMX to help transition back into the classroom, because I hadn't seen many of the physics and general chemistry topics that are integral to medical school courses since undergrad.
If anything HMX gave me confidence. For some topics [in class], it wasn't the first time I was seeing it because I had seen it that summer before medical school. When I saw the same material in the first year of medical school I had a foundation to build on, and that was really helpful.
---
Why did you decide to become an intern with HMX?
I had taught courses in undergrad but I didn't have a chance to keep doing that in medical school. Teaching courses in undergrad was a really great way to help me consolidate my knowledge. My initial reason for joining HMX was to get to know the material better, but the reason I've kept doing it is because it's made me remember when I was first learning the material. One's introduction to any topic is a formative influence on their passion for the topic, and as someone who has recently gone through the medical school curriculum I hope to provide an enjoyable introduction to the topic.
---
Has there been anything surprising about the experience?
I think there's two things. One is that sometimes students have brought in outside literature that they've found through their own research, either that is cutting-edge or challenging the dogma of what's taught in the course. For me, that's enlightening because it's often topics that I am not familiar with, and seeing them take the initiative to look things up is helpful for everyone who's taking the course because they raise questions that we can dive in and discuss. That may be a new way of looking at a particular problem that I hadn't thought about before, or a new piece of information that might change the way that we think about a particular concept.
The other unique aspect of the forums is when students bring up their own experience with diseases or syndromes that are mentioned in the course, and are able to share a more personal, patient-oriented perspective with everyone else, and I think that's something you can really only get when you have such a big audience like you do through the online platform.
---
What advice do you have for students who want to get the most from HMX courses?
I would urge students to try to see connections between different topics. The way the material is presented is through topics and chapters, which helps students see how topics in one course connect to another course, or are fundamental principles that are relevant to all of medicine. That's a way to learn the material better, as well as influence your lifelong learning that you will conduct as a physician. The stronger foundation you build in the beginning of your medical education, the further it can carry you forward as you develop and learn more nuanced medical topics.

---
Meet other HMX moderators:
Ashwini Joshi
Jakub Glowala
Giulia Notarangelo
Jordan Said
Michael Chang
Rebecca Clements